Sunday Starters
Sunday's are about spending time with your friends and family. Enjoying your time together without distractions and with excellent food and drinks. We are very proud of your Sunday menu and we look forward to seeing you soon.
Our Roasts...
All our meats are hand-carved and served with homemade garlic & rosemary roasties, Yorkshire pudding, red wine gravy and a medley of seasonal vegetables.
Roasted Sirloin of Beef £16.95
Slow-roasted, tender beef sirloin served pink with roasted parsnips and horseradish.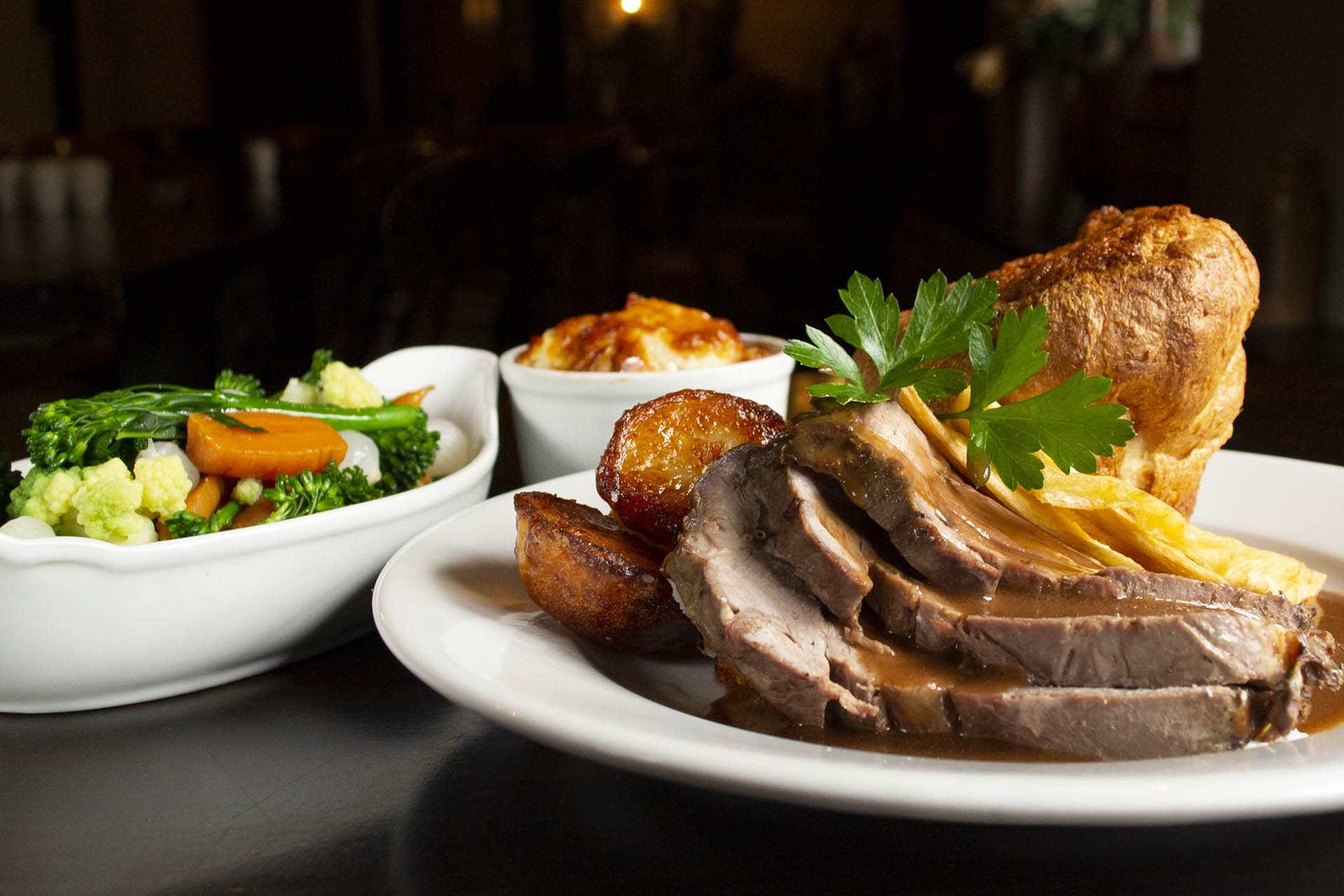 Portions of your five a day
Main Courses
Our team are happy to give you further information about any of the dishes on the menu.
Puddings
All desserts are homemade on the premises and served with edible flowers and fresh berries