Mains
Our team are happy to give you further information about any of the dishes on the menu.
Meatballs & Linguini £14.95

Handmade beef and herb meatballs served on a nest of basil oil infused linguini, with a rich tomato sauce and finished with shaved parmesan and micro basil.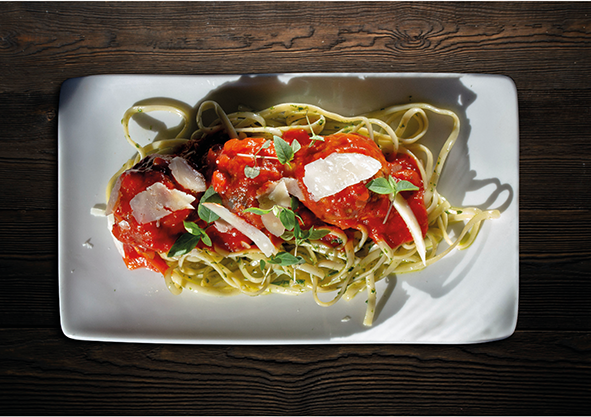 Portions of your five a day
Wholemeal Baguettes
Served with chips *
Puddings
All desserts are home-made by our dedicated team of chefs
* We can do Gluten Free bread. (n) contains nuts. (vg) suitable for vegans. (df) dairy free. (gf) gluten free. Allergen charts available on request.